MELBOURNE MUSEUM
11 Nicholson Street, Carlton, Victoria, 3053, Australia
Written By Aubrey Whymark 2012-2017
The Melbourne Museum was visited by my twin brother, Dr. Hugo Anderson-Whymark, in 2012.

The core of the tektite collection was collected by the late George Baker. The collection comprises over 3000 specimens, including 40 perfect australite buttons from Port Campbell, Victoria. Most of the collection is from Victoria, but there also representative collections from all Australian tektite localities along with impact glasses from overseas localities.
Here are a few Melbourne Museum links of interest:​
Melbourne Museum Home Page
Tektites on Dynamic Earth Site
Mineralogy (Tektite) Collection
Infosheet on Australites
George Baker

Dr George Baker of the University of Melbourne published numerous tektite papers between 1937 and 1973, with many of the publications in the late 1950's and throughout the 1960's when rocket, missile and tektite research was at a peak of interest. 
 
ABOVE: An overview of Indochinites, Philippinites and Australites. The display looks good, but it is slightly disappointing in that the tektites are not ordered correctly. We have proximal indochinites muddled with medial Philippinites and then the australites are not in strict order of distance from the source. This is important in terms of understanding. You can click on the gallery for more images.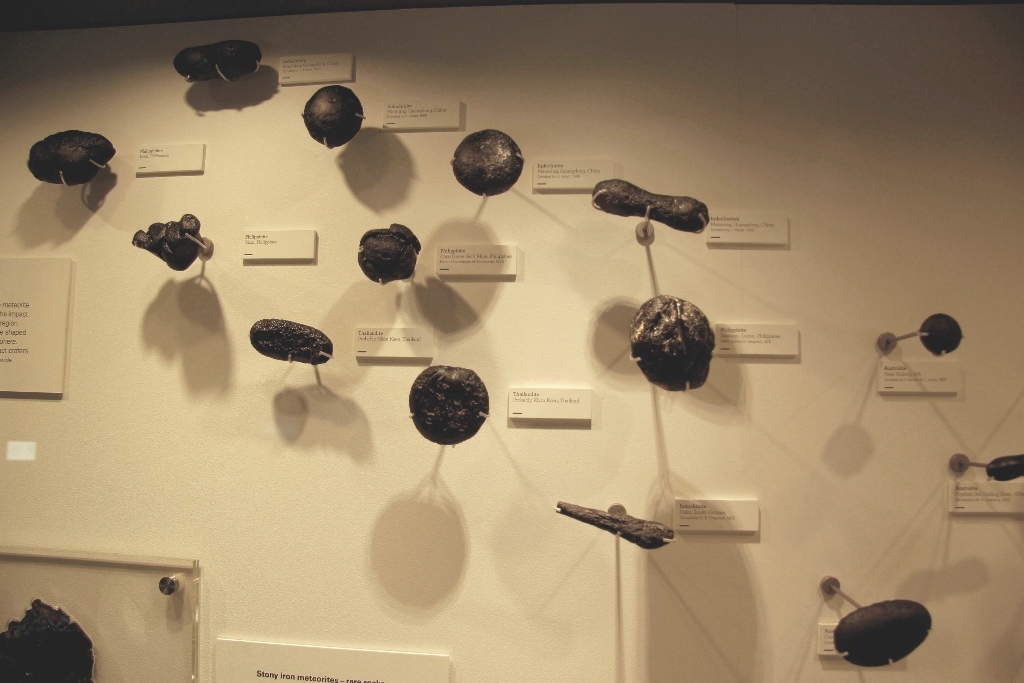 Proximal and Medial Tektites
There is very considerable morphological difference between proximal Indochinites and medial Philippinites. Nonetheless, they have been misordered (but correctly labelled) in this collection. The correct way to display tektites, in order to tell a meaningful story, is very strictly in order of distance from the source crater. To not order in this manner removes the context of the tektite and is like reading a manuscript that's been dropped on the floor, muddled up and reassembled. Dr Virgil Barnes' Indochinites and Philippinites were also muddled up and mislabelled in the Texas Memorial Museum, USA. I hope they've got on top of that now.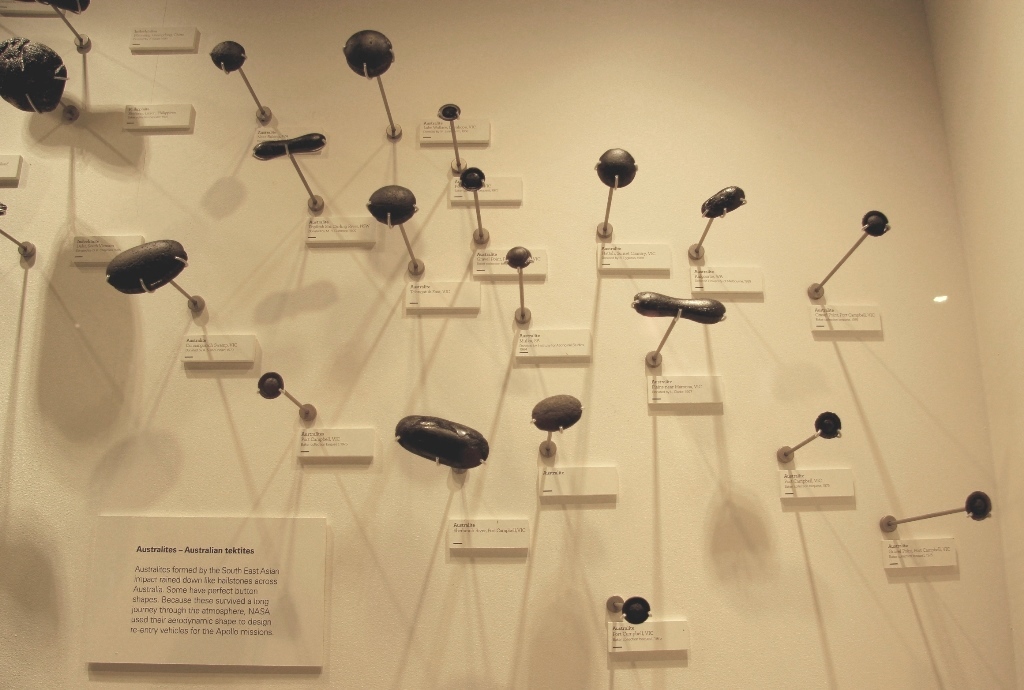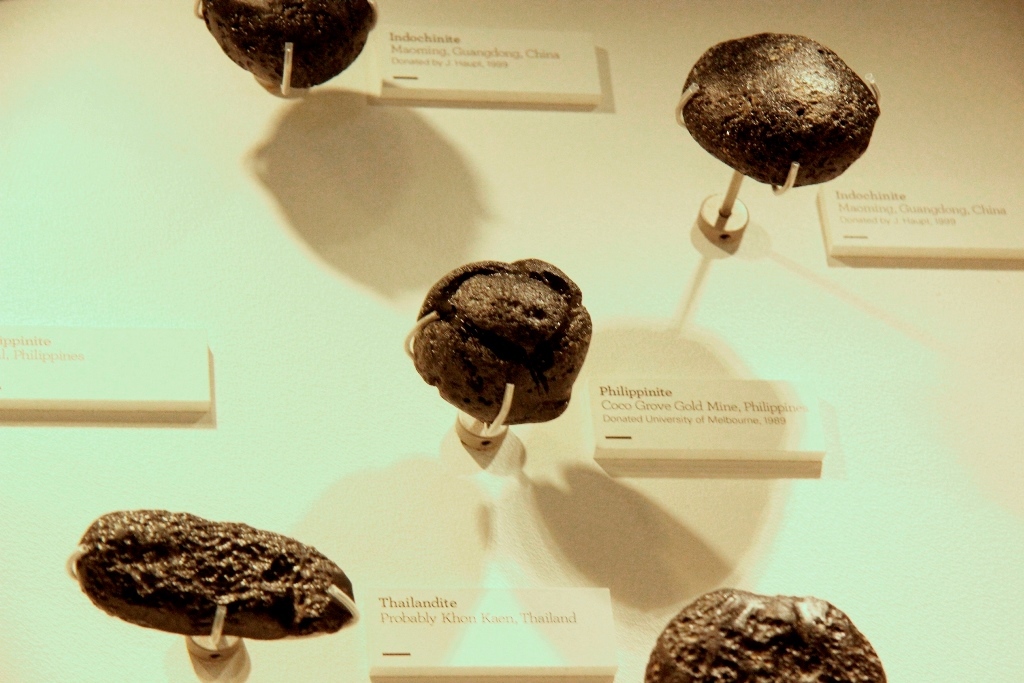 LEFT: Indochinites and Philippinites. The Philippinite in the centre is from Coco Grove Gold Mine and it may well have come via van Eek to Henry Otley Beyer, his son William Beyer, grandson Henry Beyer, then around 1989 a lot of the remaining collection was sold off by Henry Beyer. I don't know who donated this specimen.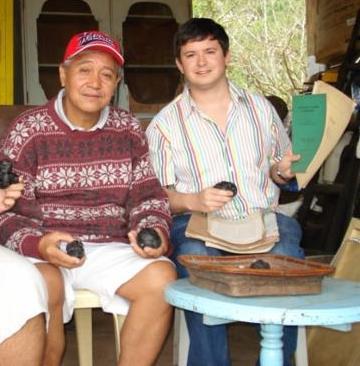 ABOVE: Henry Beyer (Henry Otley Beyer's grandson) on the left with the author on the right. Baguio, Philippines, February 2008.